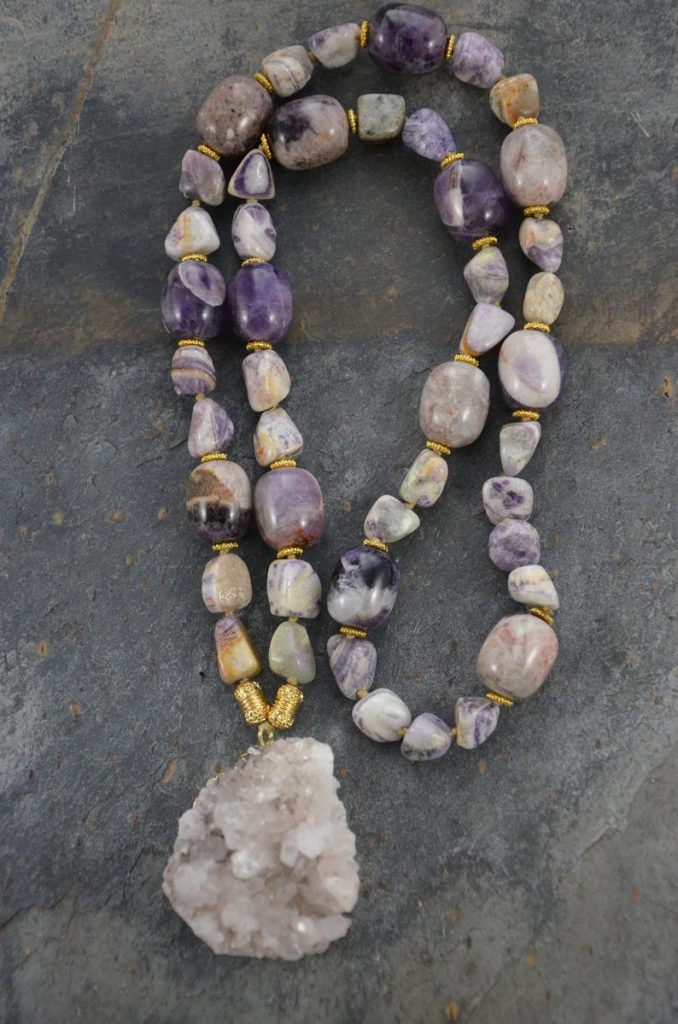 Artisan Boho Necklace Handmade with Electroplated Druzy Amethyst Crystal Pendant Bead, Amethyst Nuggets, Lilac Jasper and Gold Accents
This showy natural amethyst crystal pendant has gold electroplating and measures 53mm x 46mm x a very deep 35mm. A skilled pendant craftsman was needed to modify such a crystal into a pendant shape.
Zane – African Turquoise Tibetan Agate Necklace
"Zane" is a new addition to our evolution collection. African turquoise,Tibetan agate, wood and brass spacer beads, with a wire wrapped tusk. Necklace is available in 24″ or 30″ lengths. Coordinating bracelets sold separately.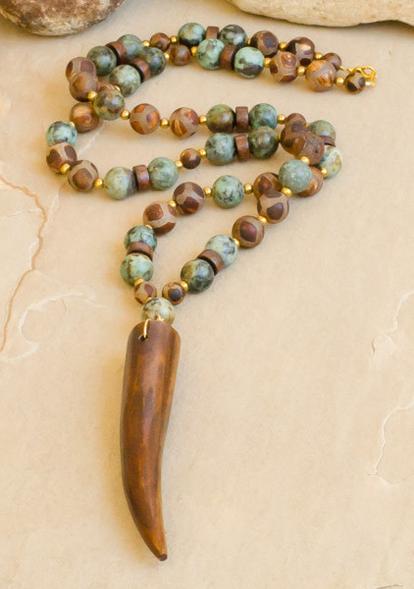 More Beaded Necklaces you would like